You have the option to set a default email subject and body when sending emails. This will save you a tremendous amount of time if you plan to send email alerts for jobs, work order, estimates, and invoices. To select the default settings follow these steps:
Step 1) Click the gear icon in the upper right corner then select Email Settings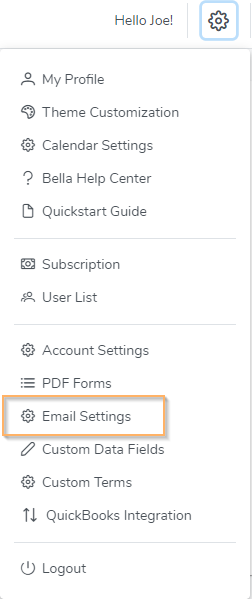 Step 2) Click on one of the email types which will display the options as shown below.
Select the settings for each email type.
The 'Include label' option will include the data field label with the data field value in the email subject line.
You will still be able to edit the email subject and body before sending any email.
The Default Email Subject and Body settings is a global setting for all User Email Settings and Company Email Settings.
Save the Email Settings.